My dream is and has, for as long as I can remember, been to succeed as a writer.    Strangely, it's not about the money, but for others to read my words and be transported to another world. 
A few years ago, freshly returned from an exciting Festival for Writers in York, I stumbled across a site called The Story Mint.   The name alone, was intriguing as it conjured up visions of writers, writing their somewhat imperfect stories and with the help of this website, have them "minted' into perfect stories – much like the Royal Mint which, through a process of fire, transforms precious and semi-precious metals into coins of value.
I didn't realize until after I had well and truly familiarized myself with this exceptional site that The Story Mint had a unique and exceptional tool called Stylefit which, when used skilfully, not only helps writers to write prose that the readers want to read, but also how to find the appropriate voice for each character – whoever they may be.  
Photo: Peter Fogden (Unsplash)
"All our dreams can come true, if we have the courage to pursue them." 
You might know the person who said these wise words. His name is Walt Disney.
The Story Mint has its own Walt Disney. Her name is Suraya Dewing. Suraya is the founder and CEO of The Story Mint, and the co-organiser of the upcoming conference in Melbourne, Australia, Breaking the Code: from published to best-selling author.
"Often writers mistakenly see getting published as the end goal," Suraya says. "These days that is just the beginning. Breaking the Code aims to highlight how writers can make the most of the opportunities the new environment offers."
Suraya is a published author and the creative brain behind the Stylefit™, an innovative online tool that enables writers to produce the best writing they can. 
At Breaking the Code you will have the opportunity to meet Suraya and hear her talk about Stylefit™. Get there if you can.
Donna McTavish (NZ)
"The worst enemy to creativity is self-doubt." ― Sylvia Plath
"For me writing started as a hobby, something I loved but was not serious about. I started writing chapters for The Story Mint serials around three years back. The initial feedback I received from other authors at The Story Mint made me realise that though my ideas were good, my writing lacked the finer nuances and the polish that was crucial to grab and hold the readers' attention. Stylefit™ is a tool that all authors at The Story Mint have to use to analyze and fine tune their work. Using Stylefit™ regularly helped me to see my weaknesses as a writer and it taught me how to use my words and grammar judiciously to convey a thought or idea in the most effective way. Now when I read my earliest chapters on The Story Mint and compare them with my recent work, I am thoroughly amazed by the transformation I have undergone. My work is more lucid, taut and there is a logical flow to my storytelling.  Many senior and established authors have told me how my writing has improved dramatically over time. I have only Stylefit™ to thank for that. I recommended that every aspiring and serious writer should use this wonderful tool. It is a self-directed tool that shows me the best way to improve my work so that I can connect with my readers in a way I never thought possible."
Hemali Ajmera, India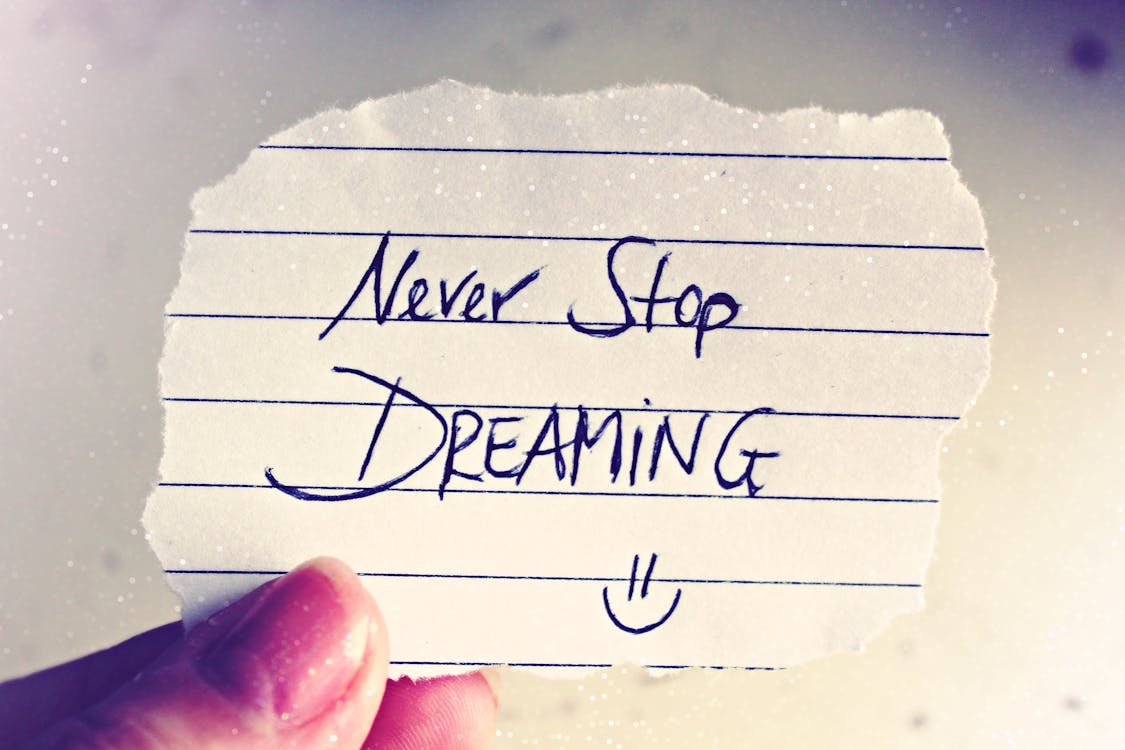 The Story Mint is a site I discovered some months back when I started exposing my writing to public view. I was initially taken up by the idea of a serious forum where constructive criticism and support are freely available but was really impressed by the stylefit™ grid - that's a tool I've never seen before and it helped me understand the nuances of what sharpens a narrative and what makes a story stand out. I think the idea of the serials is also great because it brings a group of writers with diverse styles together, to compete yet collaborate on building and completing a story, with some absolutely amazing revelations along the way in terms of how different styles can come together to create a very entertaining experience. Importantly, the rigorously enforced limit on the length of each chapter also means that the stories are good to read even when you have only a few minutes to spare (unlike a full-length novel that requires an investment of time). I've already started receiving pertinent feedback on how to improve the narrative and grammatical style of my work. Really enjoying it!
Sameer Nagarajan (Sri Lanka)
I am 12 and wrote my first story, it was thrilling, but also frightening! I mean, what if "they" don't like me and my talents? What if "they" mock me? I was too afraid to write the story, but then my mom helped me out with my problem. She let me loose on her laptop. She helped me with my freaky flaw - too scared to write my own story. She is my hero and my mom. I give thanks to Sumanda Maritz for helping me to get it out there. It was amazing when she read the comments to me of what people said to me, thank you to everybody for the comments. I am Rivan Maritz and I am glad to be part of the Story Mint team. Come on chapter 10 of The Way Home, I'm bugging my mom weekly to find out when I can write the final on this serial.
(ps Mom edited out all the extra exclamation marks)
Riven Maritz, S. Africa
My first serial chapter was around the early part of 2012 and I was anxious about opening myself up to the group of accomplished writers. I always thought I might have something to say but having never written anything of note for anyone but myself I was a little afraid to take the first step. My friend Ray Stone introduced me to The Story Mint and gave me great encouragement for which I am forever grateful. I believe I have grown immeasurably in confidence and skill from practicing the craft but even more from the many gifted writers who read my chapters and leave insightful comments. And an added bonus is that it is great fun and quite challenging writing chapters in the serials. Thank you for the opportunity.
Joe Labrum, USA
"My acquaintance with writing is not perhaps a very old one as I was rather busy with making ends meet through most of my adult life. However, once I got started, I began writing rather a lot but most of it was still just work - things I wrote for money. There for not much scope for me to share the poems I wrote of the fiction. Finally, I took the plunge and published a book of poetry called 'Simply Said' and a children's book called 'Kosho and Sid' in which I created a character called Kosho. 
 
My forays into writing prose were restricted to 'letters to the editor' or the numerous scripts for different school functions till I came across The Story Mint, and for that I must thank Tamal, whom I met at a literary discussion of the Wordzville group. Through The Story Mint, I not only gave vent to my need to express myself in diverse genres like mystery and romance but also learnt how to improve my craft under the seasoned  and gentle  guidance of Suraya. Personally, I must admit I am not a great fan of Stylefit™. But at least it gives a beginner some idea as to how to improve his work. 
 
It is a great pleasure for me to open the site and go through the fertile imaginations of so many minds from all over the world. The concept of serial writing and the exciting prospect of seeing how it will all turn out, in the end, keeps me hooked to The Story Mint.  Ray's comments are always insightful. The prompt replies and the openness to feedback is something one could take a lesson or two from.
 
My Sunday morning cuppa, is almost always accompanied by a serial from The Story Mint which I read and enjoy. I hope that I can be associated with it for a long time to come. Vive la Story Mint!
 Tulika Saha, India
"I've dreamed of writing stories ever since I was a child. I've always enjoyed writing and had a desire to publish 'someday.' I read a lot online about self-publishing and the pitfalls of that – in fact I got totally put off by the number of people who concluded that its best to just publish for fun, not for revenue. I have to say that The Story Mint has enabled those distant dreams to, once again, become a genuine reality. From my first interaction I have found the people encouraging and supportive, and I've seen the growth first hand, from humble beginnings to carrying the influence they possess now. The critique on my work has always been with the intent to be positive and progressive. It's very impressive how Suraya and the team have turned a passion for nurturing creative ability into a viable conduit for authors to find their way into the world of publishing. Anyone who wants to improve their ability to write and join a caring community would be well advised to join The Story Mint."
Daniel Oliver, NZ
"Ever since I joined The Story Mint a little more than three years ago, I've witnessed writers being encouraged by positive criticism and words of reassurance. In my own experience, when my first ever chapter in 'A Fetching Story' was published, I wasn't just showered with praises. The senior mentors, also pointed out my problem areas and what I could do to improve my writing skills. Since then it's been an eye opening journey, their expert guidance supporting and nurturing the writer in me.
Mr. Raymond Stone, Ms. Suraya Dewing and other experienced/published authors associated with The Story Mint are always ready to impart their knowledge to each one of us. Their blogs are a great source of help when it comes to developing skills in the craft of writing.
To talk about The Story Mint and not mention Stylefit™ would be a crime. I personally feel it's stricter on the quality of work submitted. Written work, showing a hint of mediocrity, is thrown off the grid and the writer is presented with requisite suggestions for improvement. This shows that here, an amateur writer's provided with help in every possible way so as to evolve into a published author."
Iliena Bosu, India
The Story Mint has been a colossal trigger to my newfound wish for experimental writing. Before, I centred on realistic plots and didn't venture too far from writing my favourite moral-deep short stories and novellas depicting situations taken out of real life. Then I joined The Story Mint and started signing up to write chapters for the different serials. As I wrote a chapter here, a chapter there, I greatly enjoyed putting a paw into various genres, completely untouched by me in past years. The Story Mint is a fabulous platform to motivate, inspire and support up-and-coming as well as already existing authors. You share your work, receive comments, thereby meet new people, people from the publishing world no more and no less sometimes! The positive feedback I received on the short stories I uploaded and the chapters I submitted for my own and others' serials was so motivational that I finally gathered the courage to share my work further.
Anna Zhigareva, Scotland/NZ
"Suraya has been a mentor to me with regards to my writing. The experience of working with her as CEO of The Story Mint is best described as opening my eyes to the possibilities of a career avenue that I never thought off. She gives excellent support to new and upcoming writers, with a humility that I hope to achieve someday. I am a better writer today than I was when I first started at The Story Mint."
Sumanda Maritz, South Africa
Then I was lucky to discover The Story Mint, what an amazing tool and forum. The other amazing thing about the Story Mint is Stylefit™, you know sometimes we rework and rework a story and lose direction, it is amazing to be able to drop some text in Stylefit™ and see where you can tighten it up. Stylefit™ has shown me how I can develop as a writer...
Jasmine Groves, Associate Director Alumni Engagement, Swinburne University of Technology, Australia.
Who would have ever thought a senior PR person would make such a comment about my work - this is the outcome of Stylefit™ improving my writing.  A senior PR person recently called my writing 'awesome'.
Bruce Howat, CEO World Skills NZ
.
The Story Mint gave me the confidence I needed. My entire journey up until now, in the writing field has been possible only because of The Story Mint team. 
Tamal Dutta, India
Sometimes the editing process is so boring...I love that The Story Mint gives me an avenue to escape from it [via the serials], to create again…
Rosemary Wakelin, Australia
I was pleased as punch to have the positive outcome from Stylefit™ after having put in so much time, effort and money into my studies.
Rose Jowsey, NZ
'I used Stylefit™ for my PhD thesis and I must admit, it was really helpful using the grid as a benchmark to assess the quality of my writing style. Highly recommended.'
Mack Saraswat. Lifeonics. com
I have been involved with the Story Mint Serials from almost the beginning. I find they do a great deal to help me center my thoughts, to be precise in my descriptions, to force me to develop a hook at the end of each 500 word sequence and to have fun with the challenge of picking up a story …
Kalli Deschamps, USA
The Story Mint is a great way to not only show your work but receive amazing critique. What sets it apart from other writing sites is its professionalism…
Paris Whitehead, NZ 12 years old
The Story Mint's Serials provide great fun, motivation - and a deadline! And with the help of The Story Mint's Stylefit™ I can feel confident that my contribution hits the right mix of description versus action and dialogue…
Angela Shaw, Communications Consultant, NZ
My writing has improved no end and I am finding a more mature voice as I progress. Stylefit™ is the best self-teach writing tool I have worked with, with the exception of a live editor. You turned the ignition key and my engine is firing on all cylinders.
Ray Stone, author, Cyprus
Firstly, let me congratulate you on your most wonderfully innovative 'take' on helping would-be writers such as me. I love Stylefit™ and assumed it is a wonderful invention of the 21st century with a solid gold microchip for a heart. Once again, congratulations on an amazing website – an absolute Aladdin's Cave for writers.
Gabrielle Burt, writer, NZ
The whole experience feels like I've been on a creative writing course intensive! I can already see major improvements in my writing. You know, even the 500 word limit is a good feature because it forces you to get on with the story! 
Dan Oliver, writer, NZ